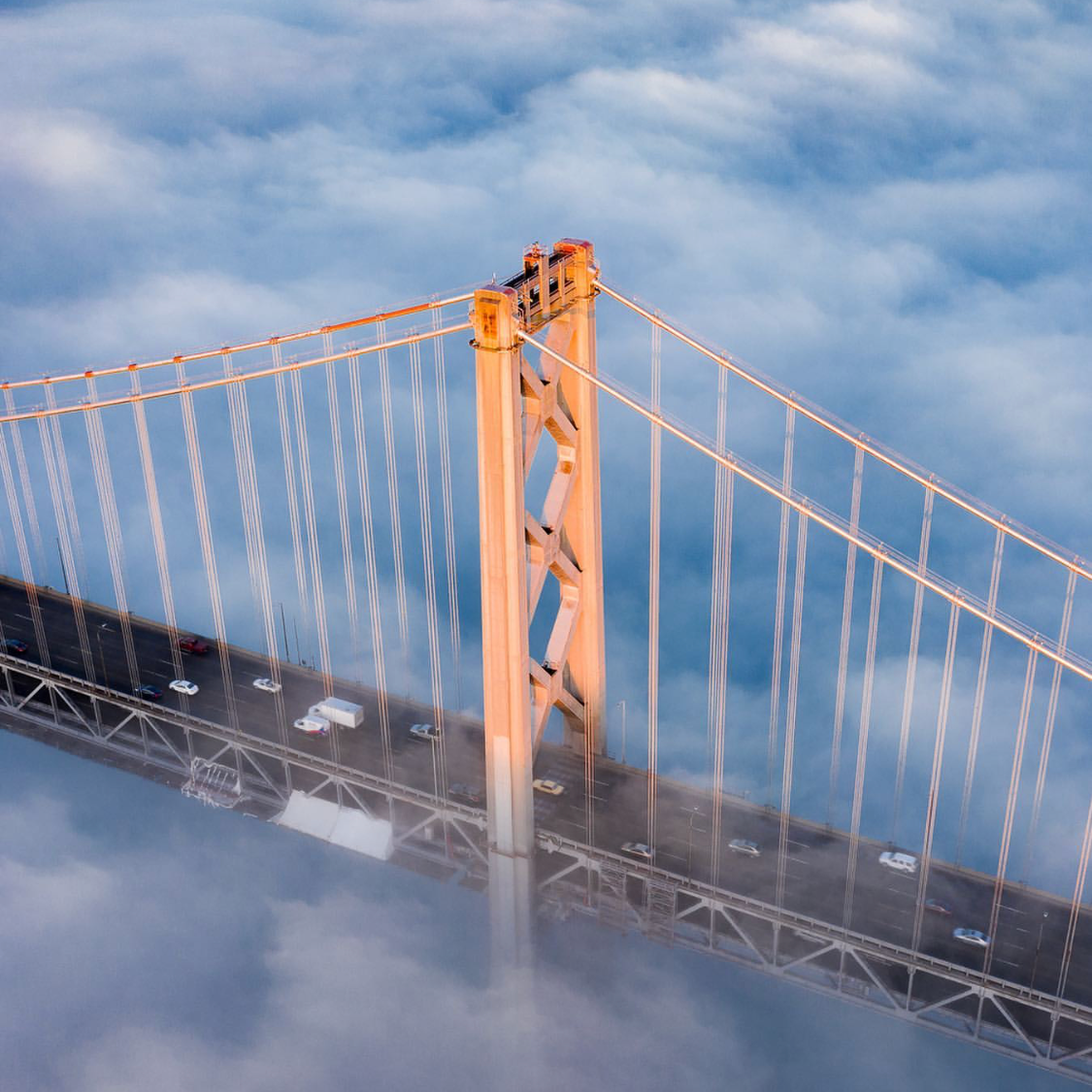 Many of you have been accustomed to receiving regular updates from us on the San Francisco real estate scene, including specific market data about your own homes and neighborhoods.
We're in a time now where just last month's sales data may or may not carry much weight, given the current COVID-19 crisis and its effect on all of our "way of life".
While our real estate business has been classified an "essential service", the Shelter In Place order stands and we are not allowed to hold open houses or agent tours. Showings of homes for sale have been reduced to "virtual tours" featuring photos and short videos, often shot by the sellers themselves. We can provide guidance.
In the meantime, here's what we've been doing and will continue to do until it's deemed safe to go out and conduct "business as usual":
– Connect with our vast network of agents here and across the country to determine best practices when working with buyers and sellers who need/want to move. Natalie and I showed an off-market, unstaged listing recently, about the best way we think a place could be shown at present. No agents, sellers near but not in contact with the buyer. Doors and closets ajar, lights on, windows uncovered. Printed signs highlighting special features. The buyer wore gloves and removed shoes at the door. After the walk through, the sellers went back in and did a "just in case" wipe down of handles. This was two weeks ago. After the Mar 30th ordinance, only vacant homes can be shown, by appointment only.
– Fine tune our use of all the programs and tools that Compass offers in order to do our jobs more efficiently and effectively. This includes Compass Collections, which keeps home searches all in one place, and Compass Coming Soons, giving our clients a sneak-peek at homes that will be coming on the market.
– Take advantage of our membership in Top Agent Network to promote off-market listings as well as help buyers find out about another company's coming listings.
– Provide up to the minute market data, with insights from the best market analyst in the Bay Area. The crystal ball is murky, but the more information we know and can share, the better choices we can make.
While the situation and our responses to it changes almost daily, our approach to our real estate business remains the same: Stay informed, keep communication lines open, learn to think outside the box, do whatever's possible to see that our client's needs are met. We can't think of a time in our work history when having a "HOME" was more important.
Our company's CEO and Founder wrote, only today:
"The weeks and months we're spending inside are going to forever change our concept of home. We are living through the biggest shift in the relationship between people and their homes since the 1950s when the American Dream of home ownership swept the nation.
Home has never meant so much to us in so many different ways. Home is now where we live… and work… and eat… and sleep… and exercise… and relax… and stress out… and play. Living rooms have become classrooms and exercise studios and virtual meeting rooms. Kitchens have become restaurants serving breakfast, lunch and dinner every single day and way too many snacks in between. Some bedrooms have become hospital quarantine rooms where we care for the sick while trying not to get sick ourselves.
Home is now the place where we shelter in place. Home is where we stay to keep safe, and keep our families safe and keep our communities safe. Staying in our homes is literally saving people's lives; our homes have become life-saving devices.
Our homes have become everything to us."
Derek & Natalie and Geneva
by Patrick Carlisle, Market Analyst for Compass Bay Area
San Francisco Real Estate
& the Coronavirus
The first thing to remember is that there is a time lag – usually 3 to 6+ weeks – between a new listing coming on market, an offer being negotiated and accepted, and when the transaction actually closes sale. This means that almost all of the sales price data we have, as of the first week of April, still reflects the market BEFORE the shelter-in-place rules went into effect. In virtually all Bay Area counties, first quarter and March median sales prices were quite strong.
This report will look at the effect of the crisis on supply and demand by reviewing week by week statistics, sales price trends reflecting the market before the crisis, and longer-term trend data to give context to how the market typically performs at this time of year. Spring is usually the most active selling season and often sees the highest median sales prices of the calendar year, due to both the level of buyer demand and the seasonal surge in the luxury home market. (A higher percentage of luxury home sales pulls up the overall median sales price.)
We do not know how the crisis will ultimately play out, depending as it does on so many, rapidly changing, socio-economic factors.
Click the above image or
here
for to view the entire report.
Tell us what you think!  We'd love to hear from you.
DID YOU KNOW?
The U.S. Food and Drug Administration has authorized the emergency use of Bodysphere's test that can detect the coronavirus in just minutes, administered by healthcare professionals only.
Imagine if we devoted a test to every single American – around 330 million – at a cost of $100 each. That's $330 billion. We all know the cost of this virus right now is significantly higher than this already – in the TRILLIONS – and will keep growing. Testing not only appears to be a smart solution: it seems to me to be a CHEAP solution. REALLY cheap if it saves lives. Imagine if ONLY those allowed out of isolation have been tested and test negative? This is not just about whether we are infected or not: it's as much about whether we can infect others.
DID YOU KNOW? Bill Gates is spending BILLIONS to build factories for 7 promising coronavirus vaccines. The Gates Foundation – with its deep expertise in infectious diseases – can mobilize faster than governments. Gates is picking the top 7 from the available vaccine candidates and building manufacturing capacity for them. They plan to fund factories for all seven – but only use around two – so they don't waste time. Simultaneously testing and building manufacturing capacity is essential to reach the best-case fastest developed version of a vaccine. Bill and Melinda Gates have already pledged $100 million towards fighting the coronavirus, and the Gates Foundation has shipped at-home coronavirus test kits to people in Washington State. Gates also urged the government to enforce stricter lockdown measures in every state, and estimated that the US will need another 10 weeks of nationwide shutdown to effectively deal with the crisis.
DID YOU KNOW? University of Pittsburgh School of Medicine scientists today announced a potential vaccine against SARS-CoV-2, the new coronavirus causing the COVID-19 pandemic. When tested in mice, the vaccine, delivered through a fingertip-sized patch, produces antibodies specific to SARS-CoV-2 at quantities thought to be sufficient for neutralizing the virus.
San Francisco Treasurer José Cisneros announced late yesterday that as the San Francisco shelter-in-place order has been extended and in accordance with state law, the new property tax deadline is May 4, 2020 (the first business day after the shelter-in-place order is lifted).
Taxpayers who are unable to pay by this date for reasons related to COVID-19 should submit an online request for a penalty waiver.
Also, please note that as City Hall offices are closed, property tax payments can be made online or by US mail.
We encourage homeowners who are able to pay their property taxes by the original date of April 10, 2020, to do so, as the revenue supports essential City services which are still running. That said, we are pleased that homeowners who have been negatively impacted by the COVID-19 pandemic now have an extended deadline.
This month, a few minutes of light-hearted humor, real estate-style.
This Collection of Compass Coming Soon listings is only available to be seen on the Compass platform or through this Collection. Click here to see the off-market listings from the largest brokerage in San Francisco.
Since Compass launched in 2012, we've been simplifying the real estate process one community at a time. Today, we have more than 250+ offices extending from coast to coast.
Please let us know if you or a friend/colleague needs a fantastic agent in an area other than San Francisco.  Through our network we can make the connections and introductions and help to find a perfect fit.
If you like what you have received, we encourage you to share it with your friends and follow us on Facebook & Instagram.
© Compass 2020 ¦ All Rights Reserved by Compass ¦ Made in NYC
Compass is a real estate broker licensed by the State of California operating under
multiple entities. License Numbers 01991628, 1527235, 1527365, 1356742, 1443761, 1997075,
1935359, 1961027, 1842987, 1869607, 1866771, 1527205, 1079009, 1272467. All material presented
herein is intended for informational purposes only and is compiled from sources deemed reliable
but has not been verified. Changes in price, condition, sale or withdrawal may be made without
notice. No statement is made as to accuracy of any description. All measurements and square
footage are approximate. Equal Housing Opportunity.