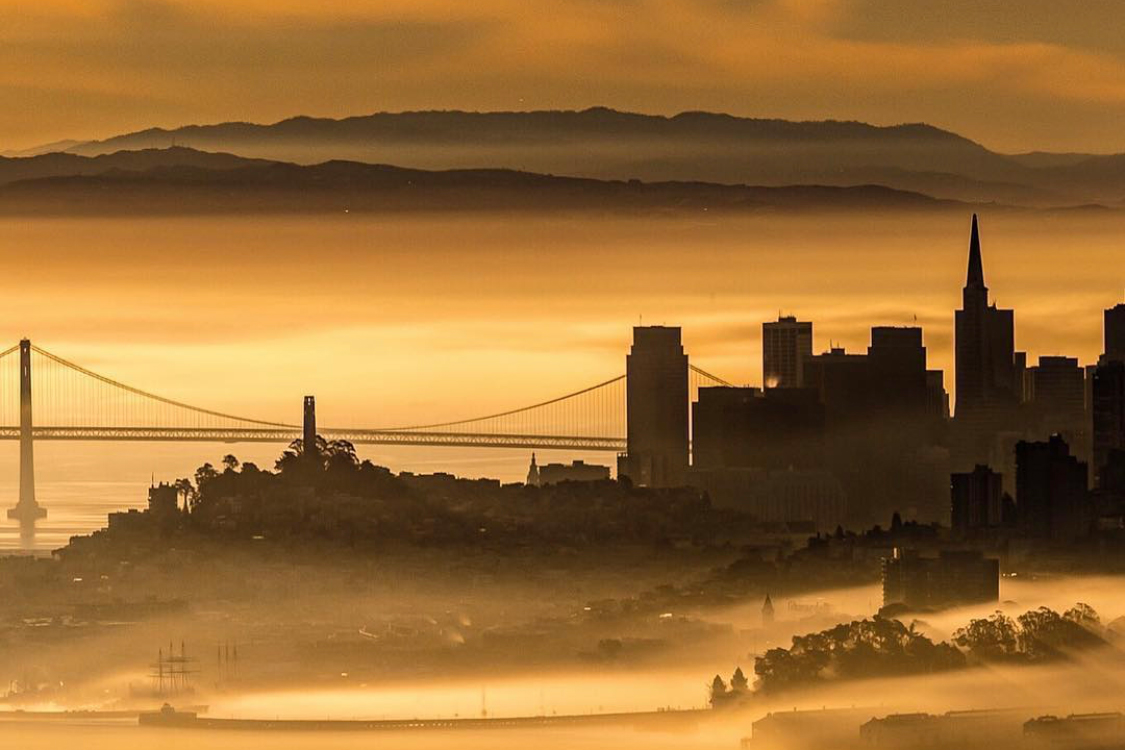 Well, it's been a rather inauspicious start to the Year of the Rat – The coronavirus is the latest big health scare, worldwide, 9 lovely people including a sports hero and his daughter perished in a tragic accident, and even five minutes of televised news is enough to make one want to crawl under a big blanket and say, "Enough!"
How do you "armor up" in the face of daily stresses and battery of negative news?
Daily meditation… prayer… envisioning what you want your life to look like? How about exercise? I do some sort of workout 5 times a week… weights, cardio, plyometrics, martial arts. Natalie does CorePower yoga and is a SoulCycle fanatic. Geneva hikes and swims.
There's definitely a mental, physical and spiritual component to living your best life, and I feel like there are things we need to do at minimum just to stay standing and cope with demands.
Do something you love, be with people you love, love your pets.
We have the knowledge, resources and wisdom at our fingertips – we just need to do it. Whatever it is that puts you in proper balance and reminds you of your gratitude-attitude, DO IT. Then, even when your childhood favorite sports team loses the Super Bowl, you can take it in stride and look forward to a better tomorrow.
Until next month,
Derek & Natalie and Geneva
by Patrick Carlisle, Market Analyst for Compass Bay Area
It's important to note that the Bay Area contains many different markets and market segments, sometimes following diverging trends in supply and demand, and home-price appreciation. Most of the materials in this report reflect overall trends for the entire region.
When the data is available we've charted longer-term trends since they give much greater context to what the state of the market is today, and where it may be heading.
How these statistics pertain to any particular home is unknown without a specific comparative market analysis.
Click the above image or
here
for to view the entire report.
Tell us what you think!  We'd love to hear from you.
New Listings | Just Sold | Announcements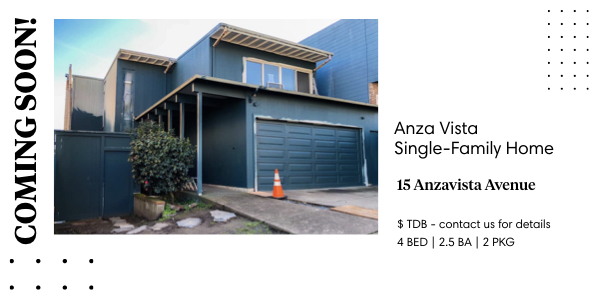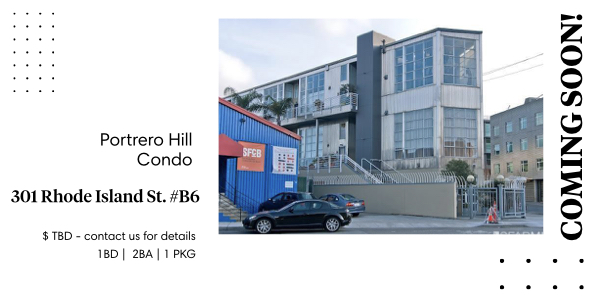 Are you considering moving out of California for retirement and curious about the tax savings you might benefit from? Here's a nifty tool to quickly assess your situation, and which states have the most benefit, tax-wise, for YOU.
https://www.savetaxesbymoving.com/
We love that you think of us for San Francisco Real Estate, and being with Compass, we have developed relationships with top agents in many other cities and regions across the nation. If you are considering a relocation or know someone who is, let us know and we will make an introduction or otherwise do the back end research so that we can help you can locate an excellent agent you can trust.
* Fewer, but better quality furniture. As the consumer becomes more conscious of the environment, throwaway furniture becomes less desirable.
* Finishes with old-world charm.  In a world consumed by technology and fear, old-world charm is making a come-back in a sea of modernist design that surged in the past decade.
* Color!  The cool greys, greiges and whites are giving way to color, some of it very bold and daring. Rounded edges: the sharp squared lines of the past decade are giving way to softer, rounded edges.
* Bolder stones:  neutral, statutory marbles with soft veins may give way to bold, colored and memorable rare marbles and natural stones. Man-made 'stones' are growing in popularity too as practicality and functionality become more important.
* High-tech Fabrics:  new technology in fabrics will make them more durable and usable in areas that in the past were impractical.
Your Real Estate News Digest
This Collection of Compass Coming Soon listings is only available to be seen on the Compass platform or through this Collection. Click here to see the off-market listings from the largest brokerage in San Francisco.
Since Compass launched in 2012, we've been simplifying the real estate process one community at a time. Today, we have more than 250+ offices extending from coast to coast.
Please let us know if you or a friend/colleague needs a fantastic agent in an area other than San Francisco.  Through our network we can make the connections and introductions and help to find a perfect fit.
If you like what you have received, we encourage you to share it with your friends and follow us on Facebook & Instagram.
© Compass 2020 ¦ All Rights Reserved by Compass ¦ Made in NYC
Compass is a real estate broker licensed by the State of California operating under
multiple entities. License Numbers 01991628, 1527235, 1527365, 1356742, 1443761, 1997075, 1935359, 1961027, 1842987, 1869607, 1866771, 1527205, 1079009, 1272467. All material presented herein is intended for informational purposes only and is compiled from sources deemed reliable but has not been verified. Changes in price, condition, sale or withdrawal may be made without notice. No statement is made as to accuracy of any description. All measurements and square footage are approximate. Equal Housing Opportunity.